Featured Courses
Computer Training
Computer Training
> Computer Training > Home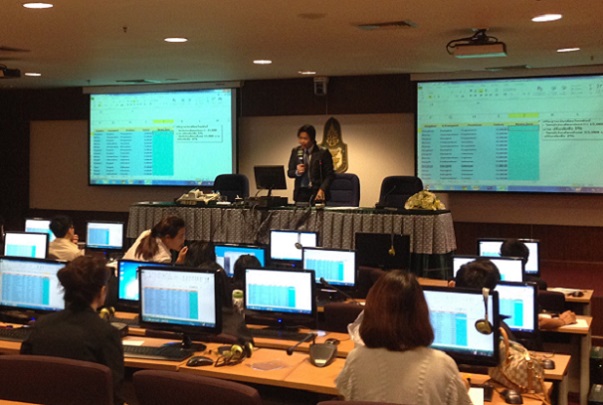 Our Computer Department has been delivering quality computer training since 1995. Focusing on developing the practical skills of working Thai professionals in both public and private sectors, BitS(Thailand) has developed a reputation for clear and understandable classroom instruction which produces tangible results. Our clients are able to apply what they learn in the workplace leading to greater efficiency and productivity. 
Our academic team constantly review our training courses to keep them up-to-date and relevant. With our substantial experience, we are also able to anticipate changes and trends and can help prepare your managers and staff for future technological demands.
We have a very experienced team of full-time instructors. They teach in a uniquely "BitS" style, which emphasizes practical over theoretical and results over process. Our teachers are supported by our dedicated Customer Service staff working closely with our Key Account Managers to ensure customer satisfaction.
Quick Contact
Photo Gallery
Contact Us
555 SSP Tower, 11th Floor Sukhumvit 63 (Ekkamai), Klongton, Vadhana, Bangkok 10110
Tel: 027114170 - 3 Fax: 027114174
CLICK HERE TO SEE ON MAP